Let's solve your staffing needs. Stores & Warehousing Trainees…. have you thought about it?
Introducing Traineeships in Warehousing
We have consulted with many of our local clients to discuss their staffing short-falls and discussed ways of supporting growth and meeting the needs of their manufacturing and production levels.
Our think-tank team have worked in the background and will now partner with a local Registered Training Organisation to offer traineeshps in TLI31616 – Certificate III in Warehousing Operations.
These traineeships are entry level opportunities where further qualifications and experience can lead to other positions within your business.
The scope of the role of your trainee will be dependent on your industry. Regardless of whether you are in plumbing and construction supplies, retail supply chain products, heavy vehicle equipment, chemical storage and gas or other businesses, chances are a Warehousing Trainee can support your business.
The roles could include Dispatch, Store Operations, Customer Service, and Logistics Administration. A traineeship often includes exposure to all of these areas allowing their strengths to be recognised, for future progression in your business.
Warehousing traineeships are typically 12 months in duration.
How can we help?
As local recruiters, we will find you the right fit for your business.  We presently have a candidate pool of entry level candidates ready for you to meet.
What does that mean?
We have interviewed, skills tested and short-listed a group of candidates.  Once we know what role you are thinking about filling and what type of person would fit your business culture, we can offer you a short-list of candidates.
What happens next?
We will arrange the training aspect of the traineeship, and all the payroll as we on-hire to you.  You will just get a monthly invoice from us.  Learn more about how Traineeships work.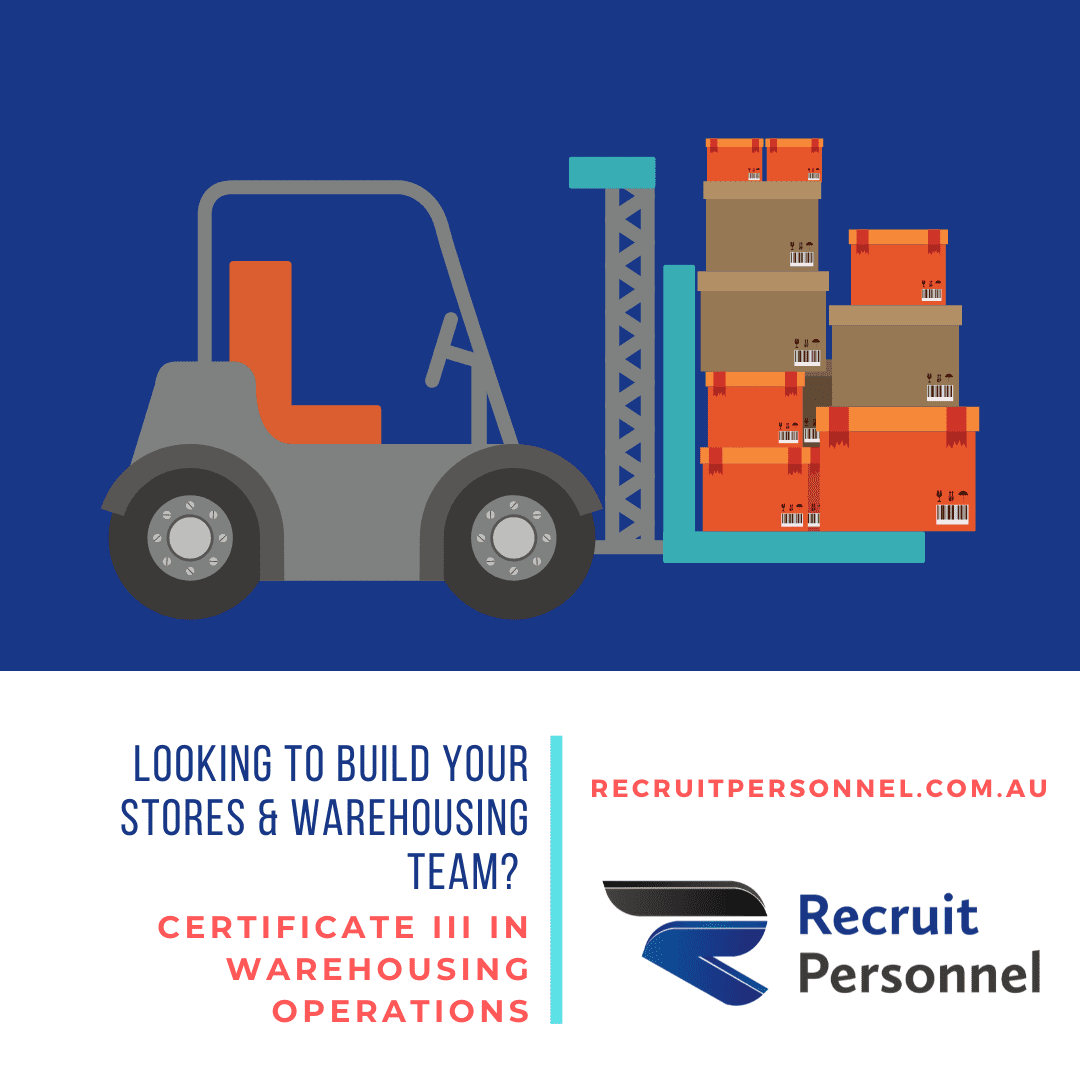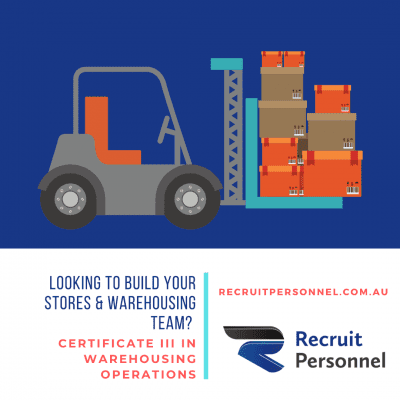 Book a time to meet with Trish to learn how the process starts.  Visiting your site helps us understand they type of candidate that will work for you and we can build a job description to understand the role that needs to be filled.