As a local recruiters, well established in the Hunter Valley, our teams make sure they are available to our clients, when they need us.  We may be small but we are very available to meet our client's need.
And we have the capability to work across all kinds of recruitment needs from one person to larger teams.
We currently have a database of 30,000 active candidates to draw from.
80 active clients we are currently recruiting for
And have placed 600 people into roles in 2020.
Some interesting and challenging roles we were successful in meeting the needs of our clients are:
Fabrication/Manufacturing business in Rutherford:  Workshop, site work and shutdown needs.  In the last 4 years, we have successfully placed 568 candidates into roles across the Hunter Valley including short-term projects, project driven roles, shutdown staff and long term labour hire roles.  These roles include Welders, Riggers, Trade Assistants, Maintenance Fitters, Drivers and Administration Staff.
 Pump design and installation business in Newcastle:  Exclusively managed their recruitment needs since 2017, placing 50 people into roles in permanent and labour-hire roles including white collar roles such as Accounts, Payroll, Administration, Marketing & Design and Blue Collar roles such as Engineers, Electrical Fitters Electricians, Site Supervisors and more.
Construction Business in Wollongong:  Recruiting for them since 2020, we have placed 9 labour hire roles for Carpenters, Labourers, Landscaping, Maintenance Supervisors as well as Project Management and Contract Management staff.
Rail Group:  A Female Employee recruitment drive across 5 locations including Maitland, Muswellbrook, Scone, Port Waratah and Gunnedah.  Over a 4 week period we processed 998 applications, interviewed and presented 33 shortlisted candidates to our client with 11 offers made.
In any given week, we can be recruiting for a CEO position with a large NFP organisation to sourcing construction labourers and trades for local construction projects.  Our team love a challenge and love the whole recruitment process from a brief to presenting short-listed candidates to our clients and the consultation along the way.
It takes time to find the right candidate for any given role, and a big part of what we do, is to dig deep and find the right candidate. Its not just a matter of posting a job advertisement to SEEK. We have to get creative and expand our reach using other methods and networking ability.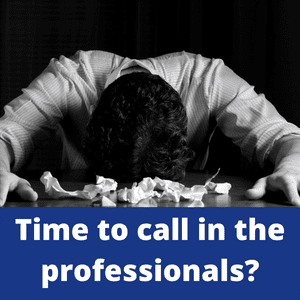 Finding the right staff is the difference between letting your business grow of flat line. And recruiting doesn't always go as planned:
Candidates pull out last minute

There can be a skills shortage of the candidate you are trying to attract

Candidates change roles with better job offers or conditions

You have many applicants for the one role to review.

You have too few applicants for the role you need to fill.

You need a candidate at short notice.
That's where a professional recruiter can help.  We have the tools and staff in place to make the process as smooth as possible and contingencies in place to deal with unexpected changes.
Many businesses engage recruiters to help streamline their recruitment process.
Want to learn more about how we can help your business?
Book a 15 min chat now to discuss your options.
Recruit Better,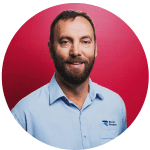 Paul & the Team
Recruit Personnel
P.S. Did you know that the cost to recruit a new person in your staff is not just your time spent recruiting, but the loss of productivity to your business.