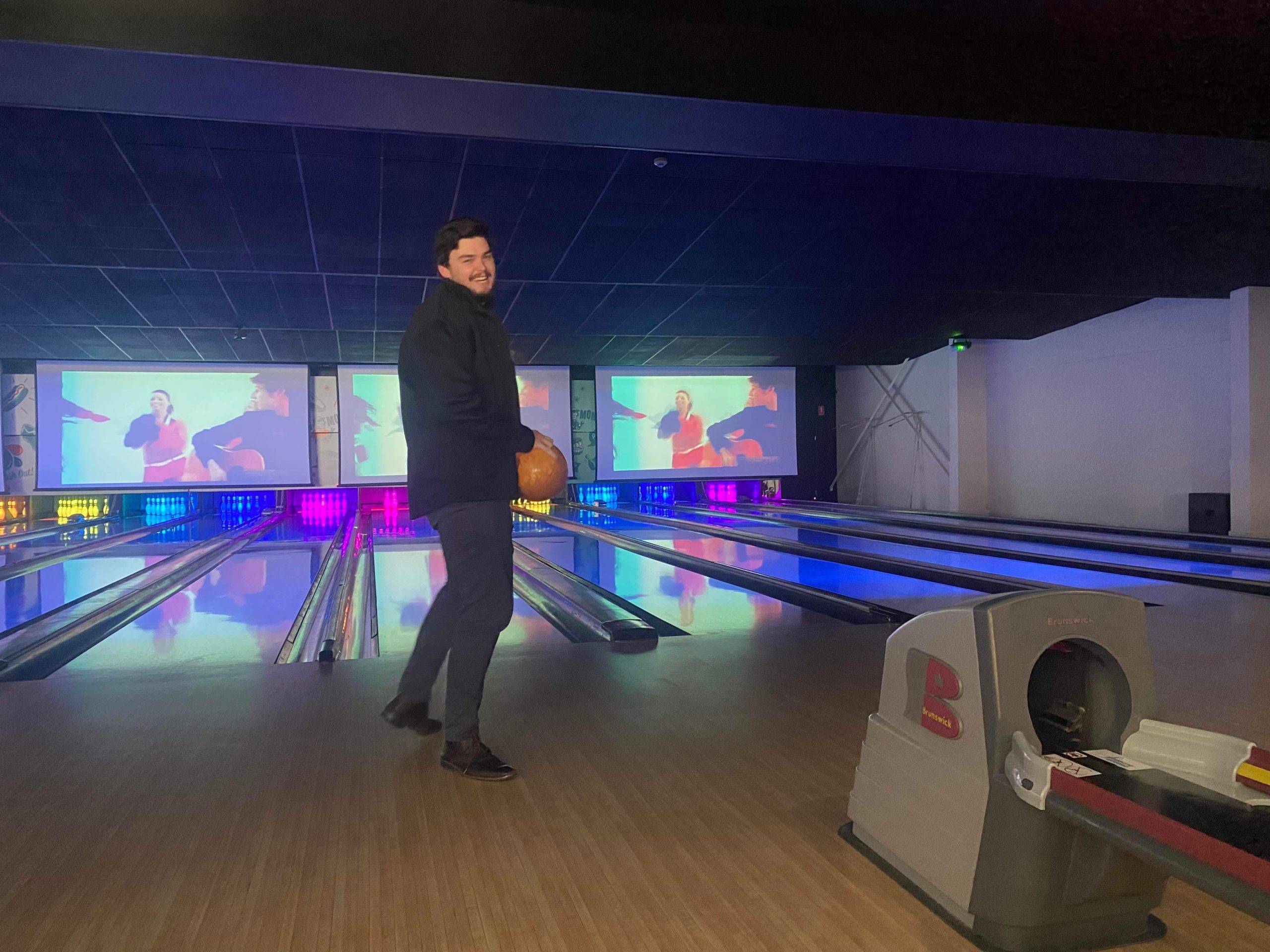 Sam Crow gives it his best shot.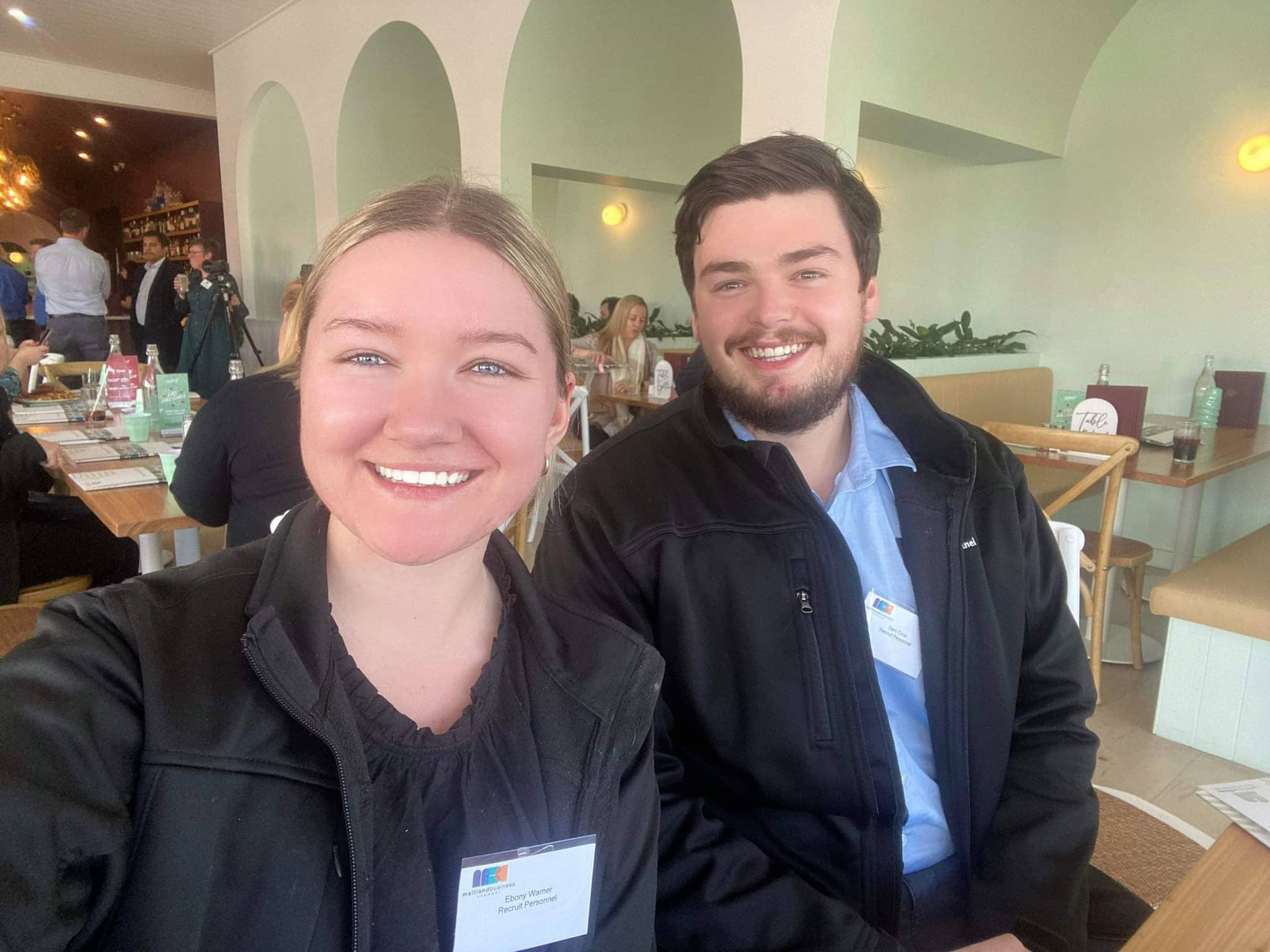 Sam & Ebony enjoying a networking opportunity.
Today some of the recruitment team were lucky enough to attend the Maitland Business Chambers' event "Better Networking" at Dull Boys Rutherford.
The event today was hosted by Melanie Bird who gave a very exciting and useful presentation on how to better network and the do's & don't. This was followed by pairing up with other guests and a game of 10 pin bowling and to put our networking to use.
Paul Callinan, our GM scored an amazing strike, Ebony Warner with a respectful 70 and Sam Crow 113.
During the day, attendees were interviewed and asked what were the key points learnt during the day.  Here's what the team said:
Paul:  " to not go into networking events with an agenda holding business cards ready for a sales pitch, but to go in with an intention to broaden the professional relationships instead"
Ebony:  "to work on having proactive conversations during networking events, and how to develop conversations to build that professional relationship"
Sam:  "to make sure the person we are talking to feel respected and valuable, and that all questions asked are open questions to further engage a conversation"
As a business, we are committed to continuous improvement of our skills, knowledge and ways to better serve the community we support.
Maitland Business Chamber continue to host great events that build local business relationships while providing tools for businesses  along the way.