Save up to 50% of your trainees wage.
The Australian Government has just released an additional $1.2 billion boost to encourage employers to take on 100,000 new apprentices and trainees.
Eligible employers can apply for a wage subsidy of 50 per cent of the commencing or recommencing apprentice or trainee's gross wages paid from 5 October 2020 until 30 September 2021, up to $7,000 per quarter.
The program is open to employers of any size, or industry, Australia-wide
This is one of the best initiative we have seen in a long time and we want you to be part of it.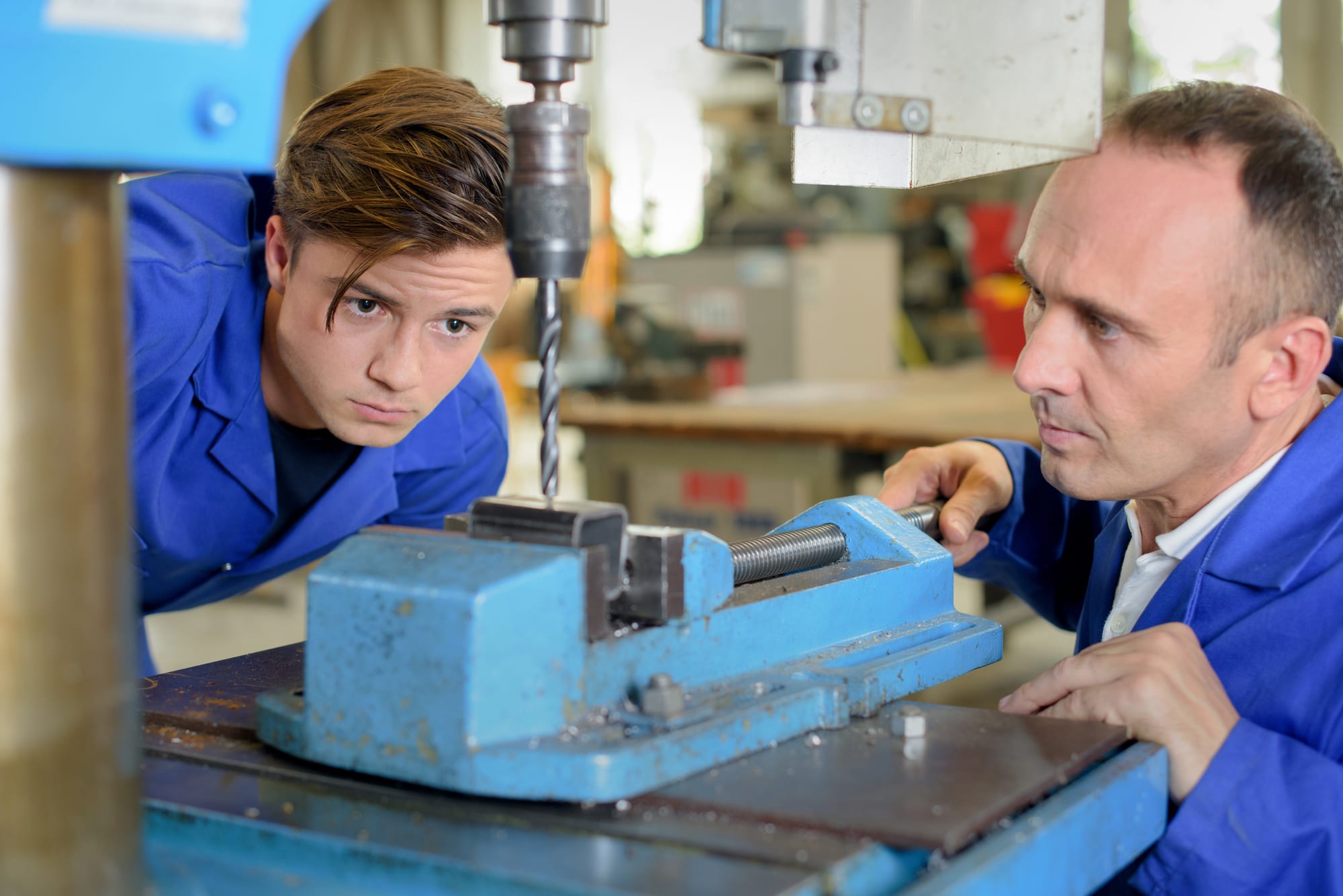 Don't miss out on this limited offer.
Only 100,000 apprentices and trainees will be eligible for this program, Australia wide.
To be eligible you need to engage your new Trainee (or an existing worker who commences a Traineeship) between 5 October 2020 and
30 September 2021 and your Australian Apprentice or Trainee is undertaking a Certificate II or higher qualification, and has a training contract that is formally approved by the state training authority.
Chat with us to learn more and to discuss your eligibility, book your time now.
Simply follow our Recruitment strategies and you avoid loosing your key staff.
Achieving the right workforce can be much easier than you think.
Many businesses dont know the ins and outs of recruitment & human resources which makes it hard when it comes to hiring & retaining staff.
We do the hard work for you.  All you need to do is to have the conversation with us about what you need now and your future plans and we will help you achieve the right staffing solutions in no time.
What is the real cost of losing an employee?
The key factors that contribute to the costs of losing an employee.
These factors include:
The cost of hiring a new employee including the advertising, interviewing, screening, and hiring.
The cost of onboarding a new person, including training and management time.
Lost productivity—it may take a new employee one to two years to reach the productivity of an existing person.
Lost engagement—other employees who see high turnover tend to disengage and lose productivity.
Customer service and errors—for example, new employees take longer and are often less adept at solving problems.
Training cost—for example, over two to three years, a business likely invests 10 to 20 percent of an employee's salary or more in training.
Learn how to retain your key staff with our Recruitment Solutions
When you hire a trainee, you are investing in your current and future workforce.
You are also providing a promotion and job progression to your existing staff.
Offering career pathways and job satisfaction is an important strategy to retain your staff.
Here's what our clients and candidates have to say about us.
Trish is a pleasure to work with and understands our business needs.
The thing I like most about utilising the services of Recruit Personnel is the access to staff also at late notice plus the communication and follow up on tasks.
Just wanted to drop you a thank you for sending Greg to us.  Greg was here working in the warehouse for seven weeks to provide holiday relief.  He was quick to pick up the work and the computer program for processing.  The job entailed packing and unpacking stock, unloading and loading trucks with both a forklift and an overhead crane, which he mastered without effort, arranging freight and consignment notes for couriers.

Greg was always on time and very diligent in his work.  Our warehouse has never been cleaner, he certainly was not afraid to pick up a broom.  If there wasn't anything to do he found something to keep him busy.  Greg has been a pleasure to have here and it's a pity we didn't have further work to keep him here.
"My experience with Recruit Personnel has been short and sweet. They have provided me support and training to further develop my skills and pursue my career in business. For the whole 12 months they have always been really approachable and friendly staff who will assist in any way. My experience with Recruit Personnel is a positive one and I am grateful for the nature in which they have supported me in particular. I would recommend this recruitment company to anyone looking to further develop their career or like me, had no idea what I wanted to do and now I am an Executive Assistant! Possibilities are endless. The standout aspect of the recruitment process was the wonderful people who assist you in obtaining a job. For me I was put on the right career path by the Recruitment Manager Trish Petersen, who has helped and supported me all throughout my 12 month traineeship to get me to where I am now."
"Recruit Personnel's recruitment services can be best described as professional. From start to finish the process in recruiting Trainees for our business has been seamless and from our perspective an easy process where we can rely upon Recruit Personnel to meet our expectations in providing a shortlist of quality candidates for Life Without Barriers to interview and recruit from rather than undertaking the entire process ourselves. They offer ongoing support to both the Trainee and Management and work with us to ensure our expectations are being met. The provision of quality candidates who have now progressed onto a career pathway with Life Without Barriers. Without having these basic foundations within the quality candidates provided, we lack the opportunity of having Trainees grow within our business."
"Recruit Personnel are easy, professional and friendly. I have dealt with a number of recruitment companies over the years and these guys just seem to grasp placing the right people in the right places. Trish is an absolute angel. She went above and beyond to find me the right candidate."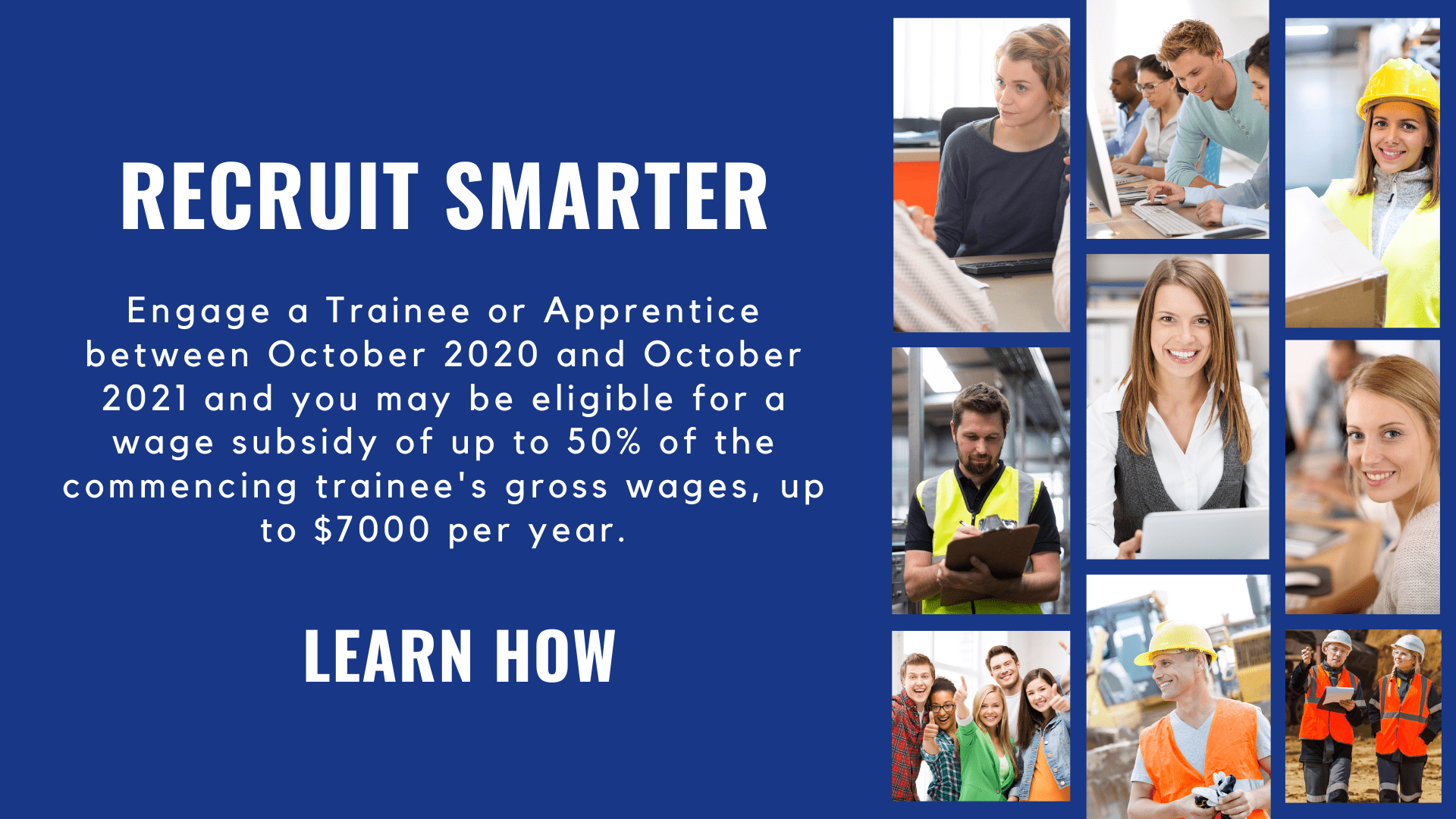 Simply fill in your details below and get this report on how to engage a Trainee and save money sent straight to your inbox.