Need great staff but struggling with ever increasing wage costs?  Structured training will develop great staff.
As we head into the end of the school year, its the perfect time to attract school leavers as new employees.   With the changing face of recruitment, to attract and retain great staff,  as employers, we need to support staff where we can.
A traineeship program allows your staff member to gain a qualification and provides mentoring and on the job training while paying them a salary.
 Our recruiters tip – a trainee wage needs to be in line with a market rate, to attract the best candidates.
Icing on the cake? Building a team that is supported and trained to meet your businesses expectations and the likelihood of retaining your key staff.
Our training partner, LEAD RTO can offer a fully funded traineeship for new employees.
Build your workforce, improve your team's performance and see substantial benefits to your organization.
The BSB30120 Certificate III in Business is a nationally recognized qualification that can elevate the skill-set of your employees.
Here's how your business can benefit:
Workforce Development: Business traineeships help employers cultivate a skilled and competent workforce that is aligned with their business needs.
Cost-Effective Recruitment: Traineeships are often cost-effective recruitment strategies as they allow you to hire entry-level staff while providing on-the-job training.
Customised Training: Employers have the flexibility to tailor the training program to suit their specific business requirements and industry standards. You will provide 3 hours/week of paid training time to your trainee.
Loyalty and Retention: Investing in employee development through traineeships can foster loyalty and increase employee retention rates as trainees are more likely to stay with a company that invests in their career growth.
Succession Planning: Identifying and nurturing talent through traineeships can be a part of succession planning, ensuring that there are qualified individuals to fill key roles as needed.
Government Incentives: You will most likely be eligible for government incentives and subsidies, reducing the cost of training.
Reduced Turnover Costs: Investing in training and development can reduce turnover costs associated with hiring and training new employees.
Skills Transfer: Senior employees can mentor trainees, transferring their knowledge and expertise to the next generation of workers.
Adaptability: A trained and skilled workforce is better equipped to adapt to changing market conditions and industry trends.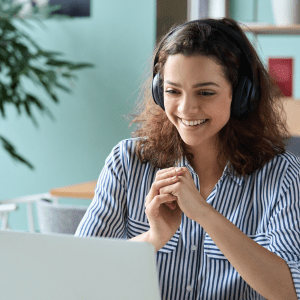 Some key points about a Traineeship:
1. Self Paced, online training delivery
2. One-on-one trainer support sessions
3. 3 hours/week of paid training time
As an employer, you will be eligible for certain wage subsidies.
Learn More about the Incentives you will be entitled to as an employer.
Flexible Delivery
Your trainee will undertake their trainee online, with access to a trainer.  Their study program can be arranged around your work commitment.
Supported Learning
The RTO LEAD will monitor the progress of your trainee along the way.
Your trainee will be have a specific trainer who will check in weekly
Monthly progress reports
Here's some examples of how this might work for you: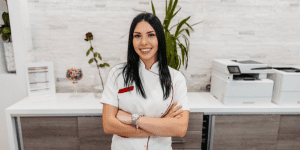 Sally: Receptionist at Medical Practice
Sally's work schedule is as follows:
Works a 35 hour week
1 hour lunch break daily
1 hour of training 3 days/week.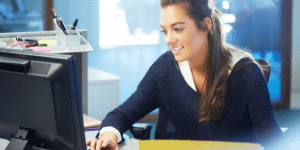 Bridget: Admin Support Legal Practice
Works a 38 hour week
1 hour lunch break daily
3 hours of training on Friday afternoon.
As an employer you will be eligible for the Australian Apprenticeships Incentive System, which may include Priority Wage Subsidy, Hiring Incentive and a Disability Australian Apprentice Wage Support.